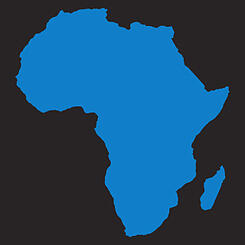 SOLIDitech was selected out of a number of key players in the industry to deploy their SOLID billing and financial solution to a global ISP company, across a number of African countries.
The choice made by the client was due to key differentiating factors in SOLIDitech's product offerings, such as the financial system which supports multiple currencies which is vital to their business spanning the various African countries; the ticketing system which will allow the client to respond to their customers' needs efficiently and effectively; the document management system which allows centralized control of all documentation and a flexible billing system which allows the client to define their own custom billing rules.
SOLIDitech's Solutions Director, Manuel de Jesus, who conceptualized the system and its inner workings, created the billing system to be as comprehensive as it is flexible. The ability to easily extend the system was paramount in his foresight. While the general system will fulfill most companies' needs, there will often be client requirements that involve custom development of "pluggable" modules. This type of customization and integration is what makes SOLIDitech a strong contender in their field.
Charles Musto, SOLIDitech's Sales and Marketing Director, said, "Our first deployment for Nigeria rolled out in early January 2006 and has been running smoothly ever since with enhancements being made throughout the year to automate many aspects of our client's business. We have also deployed instances for Zimbabwe and Sub-Saharan Africa during the 2nd and 3rd quarters of 2006. We are looking to deploy another instance for Namibia in the 1st quarter of 2007 and have a number of new instances on the horizon thereafter. We are very pleased to have been chosen by our client for these implementations and are glad to welcome them to our ever growing base of ISP clients around the world. We look forward to the new deployments and the steady growth of SOLID throughout 2007."